Welcome to
HASAN DUYGULU
Our Lip Filling Clinic
Which is Located in Istanbul
Lip Filling is one of the most performed plastic surgical techniques in Turkey and as well as in the World.
Lip Filling can improve nasal breathing which is called a functional treatment and also can provide cosmetic benefits which is also called aesthetic treatment. Opr. Dr. Hasan Duygulu aims to provide their patients happiness and satisfaction with a team that is diligent to serve at the highest level at his private clinic.
Dr. Hasan Duygulu has successfully operated more than 3.000 Lip Filling surgeries for the last 12 years.
Lip augmentation is an aesthetic method preferred to reshape the lip or to make the lips look more voluminous. It is a treatment method applied by injecting filler to the inner lip area or lip contours. The filler applied to the lip area adds volume to the skin. This substance is a "hyaluronic acid" substance. Hyaluronic acid both makes the skin smooth and repairs the skin. At the same time, hyaluronic acid is compatible with the lip.
Dr Hasan Duygulu is an expert in his field and has a more than 12 years of experience. With the help of his professional team, you'll definetly be in safe hands and get a memorable experience as you are expecting it to be!
Expert Team
Professional Doctor, Nurses and your personal Patient Coordinator
Patient Follow-up
Close follow up of your routine checkups and tests with our doctor
Professional Experience
12 years and over 4000 successful operations
24 / 7 Accessibility
Professional team you can reach out anytime of the day
Check out some results of our satisfied patients. You can click on any section to see these photos depending on any procedure that you're interested in!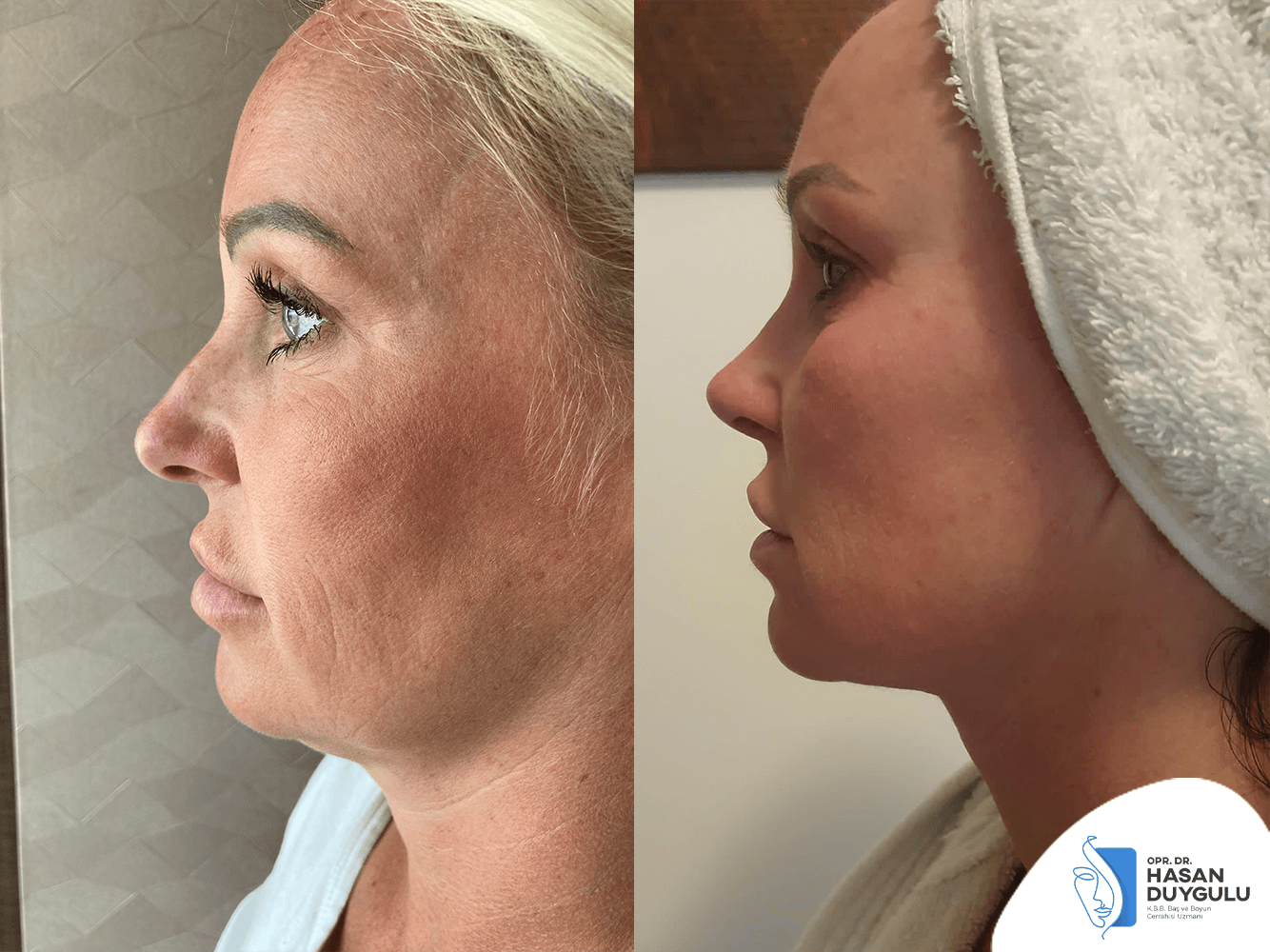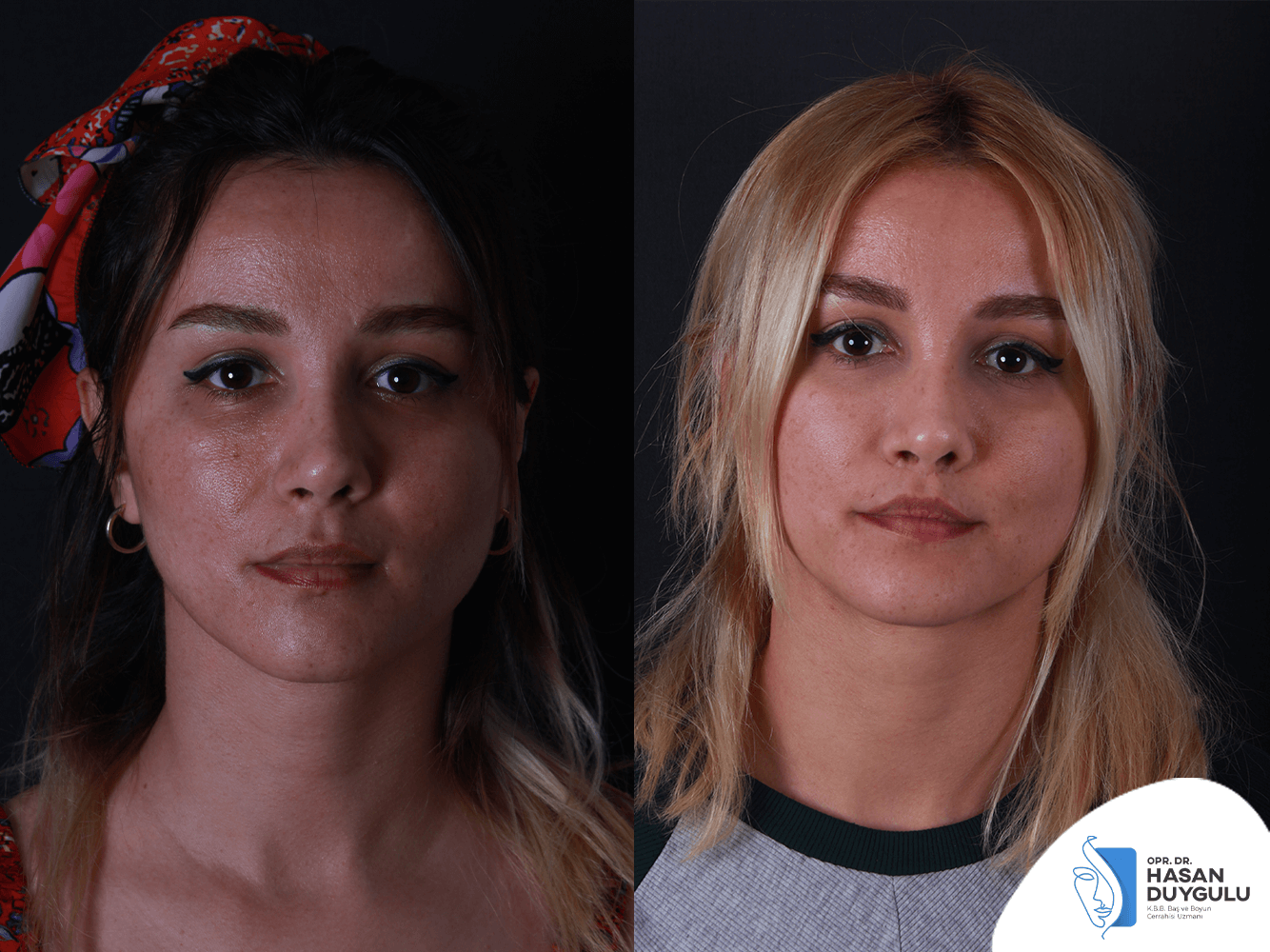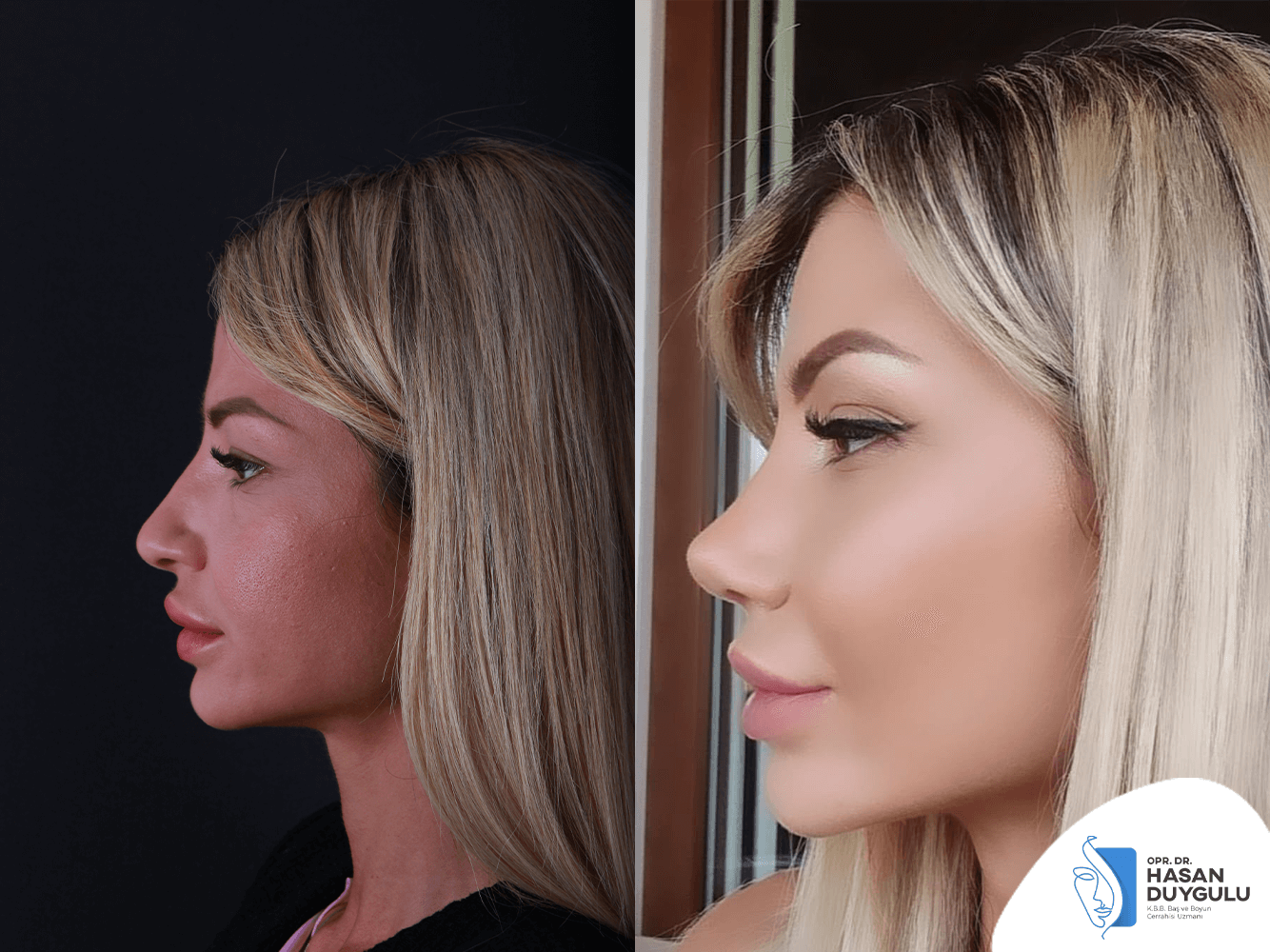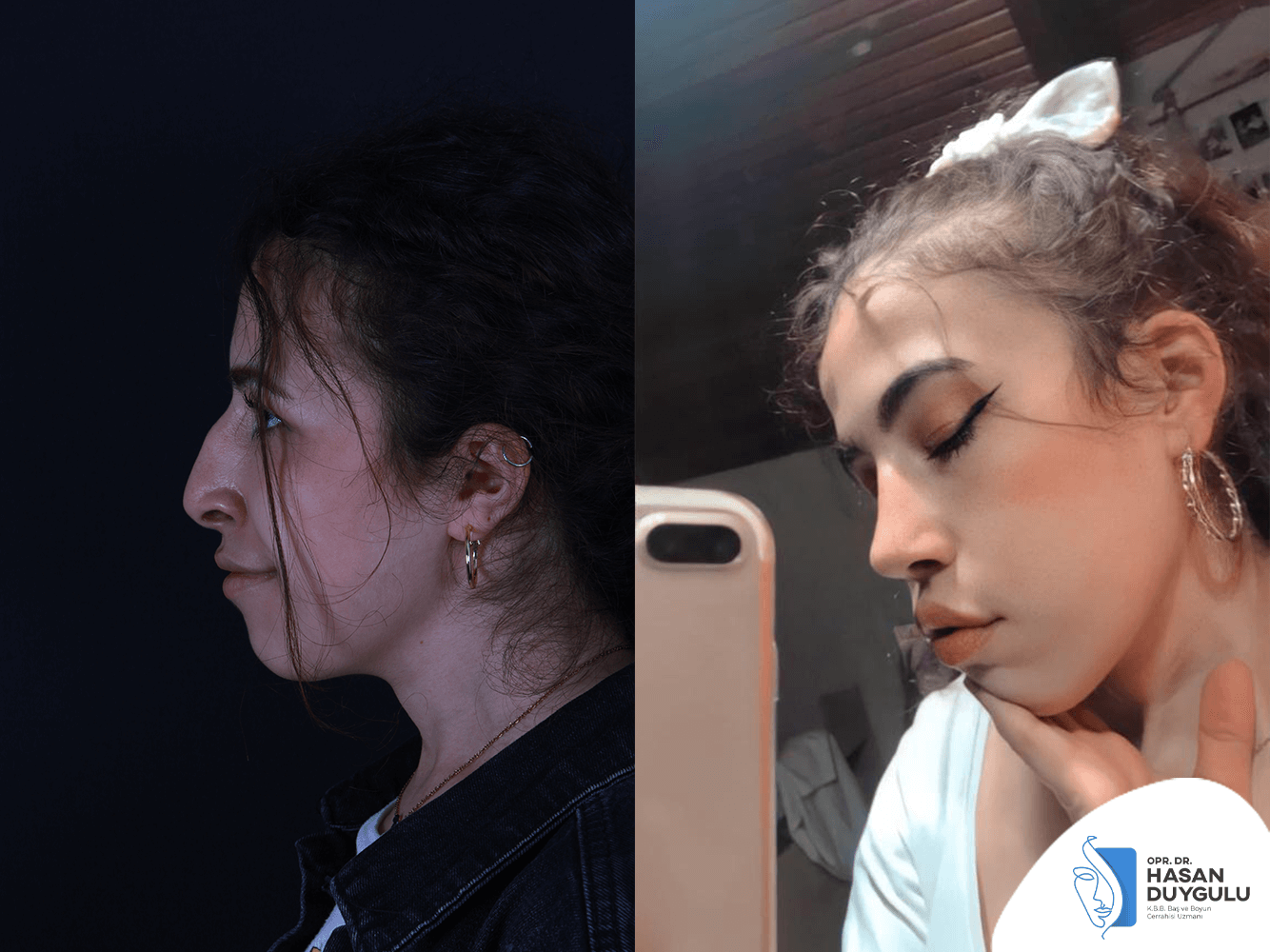 Lip filling is applied by following the steps below;
First, the lip shape suitable for the face is determined.

Before starting the aesthetic application of lip augmentation, cream with an anesthetic effect is applied to the lip surface so that the filling process is painless.

Lip filler is applied to the lip surface with fine-tipped needles.

Lip filling is completed in a short time and is a painless treatment method.
Lip filling is not applied to the same area in every person. The places to be applied vary from person to person. At the same time, the amount of filler to be injected is not the same.
Plan Your Flight
After completing the flight, we will put you in the hotel.
Let us provide your airport transfer
We undertake your journey between the airport and our clinic with our professional team.
Best Accommodation Service
Stay in one of our partner hotels.
Get the Treatment That's Right for You
Your personal representative will inform you about your doctor and necessary treatment.
Enjoy Istanbul!
Enjoy the Istanbul tour you need after treatment.
Let's keep in touch
We would like to be informed about your condition and satisfaction after your treatment.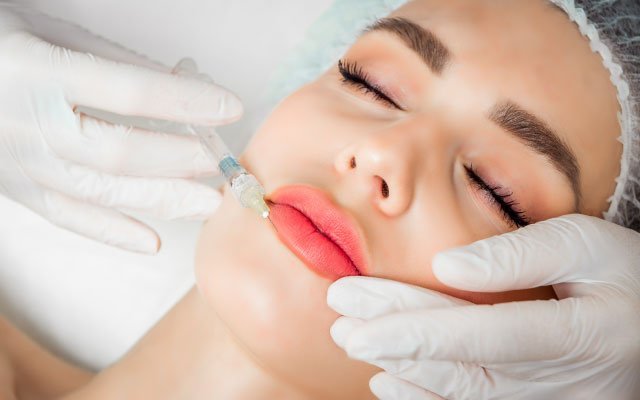 In Which Situations
Are Lip Filling Performed?
Due to aging, the collagen in the skin structure decreases, and the elastic structure of the skin is lost. The amount of hyaluronic acid in the skin begins to decrease. Depending on these reasons, lip augmentation can be applied.
To drooping lips

Lines around the lips

To have more voluminous lips
Lip augmentation is preferred for people whose lip structure is asymmetrical.
Lip filler is not applied to ;
– Pregnant women
– People with inflammatory skin diseases
–  people who have herpes problems in the lip area.
Healing Process
After Lip Filling
It is possible to see the effects as soon as lip fillers are made. Bruising or swelling may occur in the area after lip augmentation. This situation is considered quite normal. These swelling and bruises will heal spontaneously in a few days. Necessary examinations are made between 1 week and 2 weeks after the lip filling application and retouching is applied if necessary.
To get answers to all your questions and to get detailed information about treatments, you can contact us by clicking the button below.
For How Long Is Lip Filling Will Be Permanent?
The permanence of lip augmentation generally varies between eight months and one and half  years, depending on the quality of the material used, the physiology of the individual who has lip augmentation, and environmental conditions. After the procedure is completed in one or two sessions, edema may occur on the lip for the first fifteen days. During this period, it is necessary to consume plenty of fluids and to massage the lip to ensure the distribution of the filler material. In the next process, the procedure can be repeated after one or two years.
Does lip augmentation hurt?
It is done by applying topical anesthetic creams to the lip before lip augmentation. Therefore, patients do not feel much pain. However, patients with a very low pain threshold may experience pain during the procedure. These patients are treated by injecting local anesthetic so that the procedure becomes more comfortable. The effect of local anesthetics passes within one to two hours and the patient continues his/her normal life. There may be edema and bruises on the lips in the first seven-ten days. During this period, it is recommended that patients stay away from blood thinners or beverages, herbal teas, and aspirin, especially before the procedure.
Can I return to work immediately after the procedure?
Lip augmentation is performed under local or topical anesthesia. The procedure takes 10-15 minutes and the patient can return to his social or business life immediately after the procedure. It does not require any rest. There is no hospitalization.

Do lips look artificial after lip augmentation?
The image of the patient after the lip augmentation procedure is related to the given lip augmentation material. This patient is interviewed beforehand. If the patient wants natural, subtle but slight changes, this can be achieved with a softer filling and less injection during the procedure. However, if the patient wants to have a fuller, voluminous lip volume, a harder and larger amount of lip filler is injected here.
Is lip filler application safe?
Lip filler is an extremely safe procedure for hyaluronic acid fillers. There is no life-threatening risk. It does not leave permanent scars, sequelae or any effect on the lips. Problems related to lip nutrition problem may rarely be experienced in frequently repeated fat fillings or permanent fillings, but there is nothing to worry about if it is done duly and carefully. Bleeding, bruising and swelling are completely normal after the procedure. In the application made by people who are experienced and do not have training about this process, if hard fillings are given in large quantities quickly, there may be nutritional problems in the lips. In the meantime, the color of the lip mucosa opens and whitens. If this is noticed, the doctor should be consulted immediately, and the filling should be melted by using a melter without delay. Otherwise, necrosis may develop in the lip mucosa and cause permanent damage to the lip.
What materials are used for the filling?
Hyaluronic acid, biopolymer, silicone or oil materials can be used for lip augmentation. Hyaluronic acid material is a material that is also in our body and is not foreign to our body, and it is the most frequently used of them. The disadvantage is that it is temporary and needs to be repeated at intervals. However, this can actually be an advantage. There are many patients who had permanent filling in the past and now have surgery to abandon this procedure. However, if you do not like the process in hyaluronic acid filling, there are options such as destroying it with melters or waiting for it to melt. Some of the fat filling is permanent. Biopolymer and silicone based fillers are permanent fillers, if not desired, they must be surgically removed.