Deviated Septum Surgery Turkey
Professional Dr. Hasan Duygulu promises you a renewed nose by offering a deviated septum surgery procedure suitable for your nasal structure. The team, which ensures the comfort and satisfaction of patients in its specialized clinic, listens to your requests and determines one of the best deviated nasal septum methods for you.
What is a Deviated Septum Surgery?
Our deviated septum surgery in Turkey offers natural-looking results that will leave you feeling refreshed and rejuvenated!
Deviated septum surgery is a surgical operation to improve the tissue called septum in the nasal structure. The nasal septum is the structure that separates the nasal cavities. Deviated septum surgery is applied when this tissue consisting of cartilage and bone structure is bent due to genetic reasons or traumas. As a result of the surgery, the deformed nasal septum is corrected. Deviated septum is also called nasal septum deviation and septoplasty.
Overview of Deviated Septum Surgery in Istanbul
You can contact us for information about aesthetic procedures and to make an appointment.
Who Should Have Deviated Septum Surgery?
Are you looking for a cost-effective solution to aging? Our deviated septum surgery Turkey more than meets your expectations!
Nasal septum deviation is applied to people over the age of 18 whose bone development is completed. Deviated nasal septum treatments are the best solution to end the discomfort of people who have breathing difficulties, who have curvature in the nasal septum due to trauma.

What are the Symptoms of a Deviated Nasal Septum?
Nasal septum deviation that starts to get serious starts to show itself in some physical symptoms. If you have the symptoms below, you should contact your doctor as soon as possible. The symptoms of deviated septum symptoms are as follows:
Congestion in the nostrils,
Difficulty breathing,
Nosebleeds,
Sleep apnea,
Snoring,
Head and facial pain,
Chronic sinusitis and
Decreased sense of smell is among the deviated nasal septum symptoms.
How to Tell if You Have a Deviated Septum?
Considering a deviated septum surgery in Istanbul? Our aesthetic clinic offers exceptional care and attention to detail to ensure the best possible results!
To understand a deviated septum, there are several applications you can do before the doctor's examination. First of all, you can examine your nasal structure in front of the mirror to see a deviated septum. If your nostrils are not straight or their sizes are different, you may have a deviated septum. In addition, try breathing by closing one of the nostrils with your finger. Then do the same for the other side. If you have difficulty breathing, you may have a deviated nasal septum.
What Causes a Deviated Septum?
A deviated nasal septum can be caused by many factors. Some signs of a deviated septum may be congenital. A deviated septum can occur due to genetic causes or during fetal development. Apart from congenital conditions, the factors that cause deviated septum are as follows:
Trauma-related,
As a result of aging,
Medical procedures,
Physical coercion,
Accidental and
A deviated septum can occur due to a fall.
What Happens if Septum Deviation is not Treated?
If left untreated, a deviated septum can lead to chronic ongoing illness and discomfort. Possible consequences of an untreated deviated septum include deepening respiratory discomfort, sinus infections, persistent pain and sleep disturbances. If the consequences of a deviated septum are left untreated, quality of life is reduced. Although these consequences vary depending on the individual, deviated septum should be treated as soon as possible for a healthy life.
How is Deviated Septum Surgery Performed?
Deviated septum surgery is a procedure to repair a crooked nasal septum. The cartilage or bone tissue that is in the crooked position is healed in the septum. Deviated septum surgery takes about 1 hour. The aims of the surgery include making breathing easier and ending symptoms of deviated septum such as nasal congestion. Nasal fillers or splints are placed by the doctor to help the healing process after deviated septum surgery. They are removed a few days after the procedure.
Don't Worry, Here's What You Want To Know About Deviated Septum
Looking for a trusted and experienced clinic for your deviated nasal septum in turkey? Our team of experts is here to help!
What can i expect if i have a deviated septum?
If you have a mildly deviated septum, it does not directly affect your quality of life. However, if you have severe deviated septum symptoms, you need surgery.
Is it worth fixing a deviated septum?
It is definitely worth correcting deviated septum. With deviated septum surgery, you can breathe more easily; you can be treated without causing symptoms such as sleep apnea.
Can a deviated septum cause sleep apnea?
Yes, if the deviated septum is left untreated, it can block the nostrils and cause snoring and sleep apnea.
Does the shape of the nose change with deviation surgery?
There may be a difference in the structure of the nose after deviated septum surgery. During the surgery, the nasal septum is corrected and a more proportional nasal structure is obtained.
Is deviated septum surgery permanent?
The results of deviated septum surgery have permanent qualities. With a well-made nasal septum, the anatomical structure of the nose is permanently improved.
Will deviated septum surgery improve my breathing?
Yes, deviated septum surgery improves your breathing. The surgery corrects the deformed nasal structure and significantly improves breathing.
Things to Consider Before and After Septum Deviation
Things to Consider Before Deviation Septum Surgery
Stop taking medications such as blood thinners and colds 2 weeks before deviated septum surgery. If you are taking regular medication, you should inform your doctor about this.
You should not smoke and drink alcohol before deviated nasal septum surgery. You should stop consuming at least 3 weeks before the operation.
Since general anesthesia will be applied in nasal septum deviation operation, you should come to the surgery with an empty stomach.
It is recommended to wear comfortable clothes on the day of deviated septum surgery.
If there is a prosthesis in the mouth, it should be removed due to general anesthesia.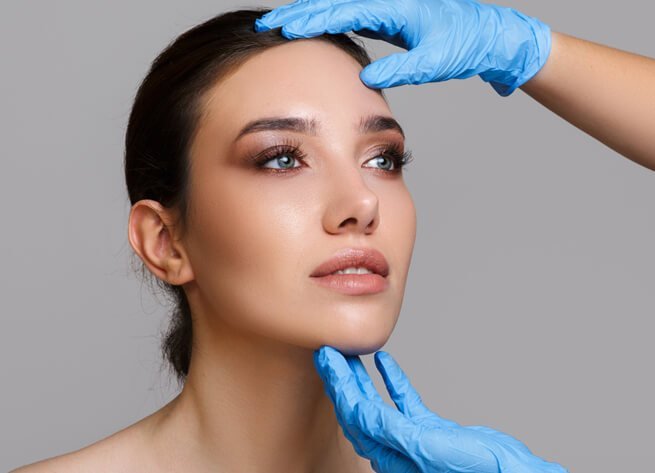 Things to Consider After Septum Deviation Surgery
After deviated septum surgery, sprays and drops prescribed by the doctor should be used against nasal dryness.
It is natural to experience bruising or swelling after deviated nasal septum surgery. Side effects will disappear during the deviation septum healing process.
After deviated nasal septum surgery, the nose should be protected from possible impacts.
For a healthy deviated septum healing process, alcohol and smoking should not be used until full recovery is achieved.
Anesthesia
General anesthesia is applied for deviated septum surgery.
The Incision Procedure
An incision is made on the side of the deviated septum.
Shaping
The curved parts of the septum are positioned in the correct place.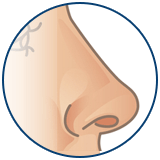 Final Touch
After shaping the septum, the incisions are closed with a dissolving suture.
Deviated Septum Surgery Turkey Cost
Considering a nasal septum deviation surgery? Our aesthetic clinic in Turkey offers top-notch treatment at a competitive price!
Deviated septum surgery prices are the most affordable in Turkey. On average, deviated septum surgery costs in Turkey are between 2,000 – 3,000 dollars. Deviated septum surgery prices are determined according to the scope of the surgery, the success of the doctor and service packages.
| | | | |
| --- | --- | --- | --- |
| Deviated Septum Surgery | Turkey | United Kingdom | USA |
| Cost | 2000$ - 3000$ | 5000£ - 6000£ | 3000$ - 5000$ |
Want to know more about the price and options for eyebrow lift surgery in Turkey? Contact us today for a free consultation!
Deviated Septum Surgery Turkey Procedure at Hasan Duygulu
Brow Lift What Our Patients Think?
I had septum deviation surgery with Hasan Duygulu and I am very pleased with the results. I was informed in detail before the surgery, my concerns and questions were patiently answered. He closely followed the process in the postoperative period and I did not have any problems. He is an expert and reliable doctor in his field.
I preferred Hasan Duygulu for septum deviation surgery and I was satisfied with my decision. His communication was very open and sincere, he explained to me what to expect before the surgery. I had a comfortable recovery period in the postoperative period and my nose is now breathing better. Thank you!
Hasan Duygulu really inspires confidence with his expertise in septum deviation surgery. Working with him was a great experience for me. He always stayed in touch before and after the surgery and responded to any concerns I had. The results were even better than I expected. I would definitely recommend him!
So my big issue with my nose were functional. Enlarged sinuses, collapsed septum from a broken nose when I was a teenager, and other massive breathing and allergy related issues. His assistant is a complete dream to work with and from the very first zoom consultation i could tell that he and his team really know what they were about. My parents and I flew to Istanbul over Christmas week for the surgery and they took great care of them as well as myself. I am delighted with the finished results and i can breath better than I have since I was a child. My nose is alot cuter as well. But the function is so vastly improved I am no longer a mouth breather.
Hasan Duygulu really stands out with his expertise in septum deviation surgery. He informed me in detail before the surgery and eliminated all my concerns. The surgery itself went smoothly and the recovery process was more comfortable than I expected. Thank you!
I cannot believe the improvement of my nasal structure as a result of the septum deviation surgery I underwent in Hasan Duygulu's hands. I achieved a great result both functionally and aesthetically. He eliminated my concerns before the surgery with his friendly approach and carefully followed the process afterwards. Thank you!
I highly recommend the treatment and services of Dr. Hasan Duygulu. He performed an operation for my deviated septum. I was also impressed by the way he treated me kindly as a patient and his professional attitude. After the surgery, my septum deviation problem is gone. Thank you Dr. Hasan!
There was no swelling or bruising 6 days after the surgery. After the surgery, my cheeks were swollen until the 3rd day and I woke up the next day without swelling. No bruising at all! Dr. was very good, I was specifically looking for an ENT specialist as I had turbinate hypertrophy, nasal polyps and deviated septum. Dr. could not remove the polyps as it was a separate procedure, regardless I can now breathe through my nose. The whole process was well explained by Dr and his assistant Abud who helped with any questions or concerns. I can't wait to see my nose in a few weeks! Many thanks to the whole team 🙂
Very professional - a highly skilled surgeon and artist. I had a number of issues that needed fixing after breaking my nose including a deviated septum and bump. By chance, I was recommended to speak with Dr Duygulu in Istanbul; his team were extremely responsive and managed to fit my surgery in under a very tight schedule. Dr Duygulu did a fantastic job of listening to the issues I was having and made a detailed surgery plan. Like anyone, I was extremely nervous about undergoing surgery especially as I was travelling alone but was made to feel at ease at every step of the way. It's only been 10 days and I'm already really happy with the outcome. I would like to personally thank Dr Duygulu and his assistant Ecem for an incredible, life-changing experience!
Facelift What Our Patients Think?
I was nervous since it was my first surgery ever, but the doctor and staff made me feel so comfortable and the process was so smooth! Love my result and new nose so much it's exactly what I wanted and so grateful for everything.
I highly recommend Doctor Hasan and his team! Surgery went great, his team is taking a good care of you from the moment you arrive to Istanbul 🙂 When it comes to outcome, he had vision of fixing the nose but keeping it natural and according to rest of the face.
This should be a double review for Dr Hasan Duygulu. Last spring he performed an aesthetic surgery for my friend and last week he performed a full face lift surgery for me.
I'm 2 months post op I traveled from NYC to Istanbul and I'm so happy with my results. I especially want to thank Tina and Ismihan for being so amazing and being there every step of the way. Amazing doctor amazing results
I came from Scotland and had rhinoplasty 3 months ago and I couldn't be happier with my results. The whole trip was made to be very stress free and relaxed. Dr Hasan Dutgulu was very professional and knew exactly what I wanted. Highly recommended!
Hello, how can I help you?
Frequently Asked Questions