Dr. Hasan Duygulu offers jowl liposuction procedure tailored to your skin type, promising an attractive and youthful appearance. The team at his private clinic aims to ensure unconditional satisfaction and happiness for their patients by listening to your desires and determining the most suitable jowl liposuction treatment method for your skin type.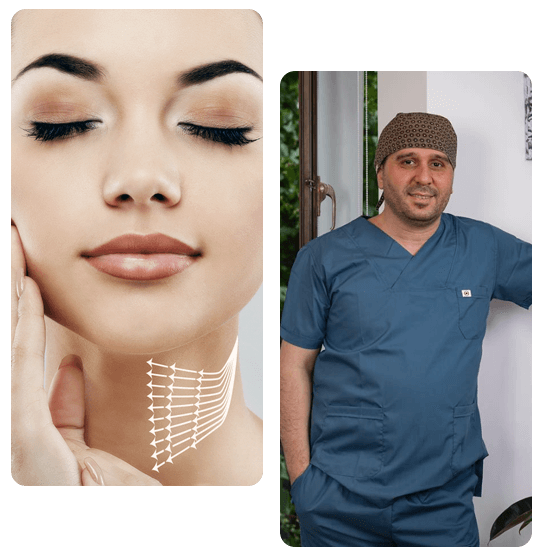 What is Jowl Liposuction?
Our jowl liposuction in Turkey offers natural-looking results that will leave you feeling refreshed and rejuvenated!
Jowl liposuction is one of the neck aesthetic procedures that improves the accumulated fat and sagging tissue in the submental area. Liposuction is not a weight loss method, and it only repairs sagging tissues and creates a smooth and firm appearance. People who are unhappy with the appearance of their neck area undergo this procedure.
Overview ofJowl Liposuction
You can contact us for information about aesthetic procedures and to make an appointment.
In Which Situations is Jowl Liposuction Performed?
Considering a jowl lipsıction Turkey? Our aesthetic clinic offers exceptional care and attention to detail to ensure the best possible results!
Jowl liposuction is performed due to sagging in the submental area resulting from weight loss and excess fat tissue in the neck region. Aesthetics are not suitable for individuals with weak skin elasticity and excess weight.
Am I a suitable candidate for Jowl Liposuction?
Jowl liposuction is suitable for healthy individuals who have reached the age of 18. You may be a good candidate for chin aesthetics if the following conditions apply:
If you experience sagging in the chin area,
If you have accumulated fat under the skin of the neck,
If you have wrinkles in the neck area,
If you are at an ideal weight and have a tight and elastic skin, you can have jowl liposuction.
Jowl Liposuction Recovery
The recovery period of chin liposuction is faster than other cosmetic procedures. Visible improvement occurs within 1 week. During this process, a neck brace should be worn and massaging should be applied to the chin area. While it varies by individual, the complete recovery process can take up to 2 weeks. Healthy eating and drinking plenty of fluids are important for a healthy recovery process.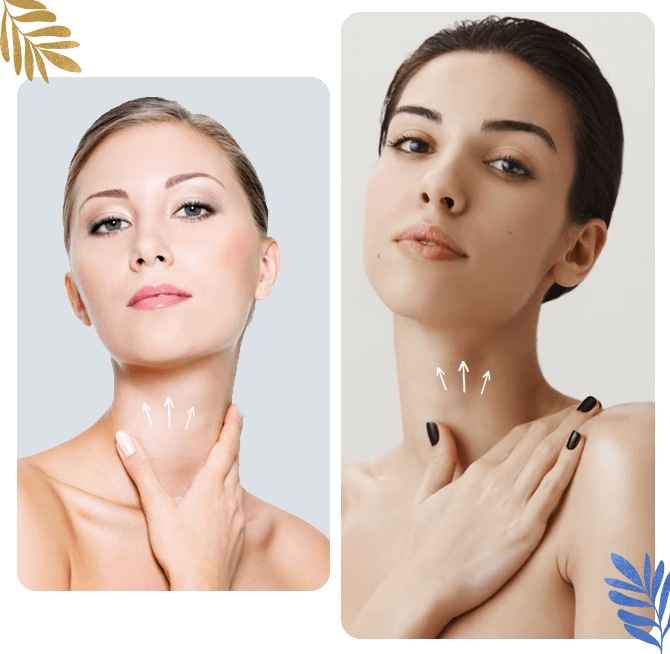 Don't Worry, Here's What You Want To Know About Jowl Liposuction
Looking for a trusted and experienced clinic for your jowl liosuction in Istanbul? Our team of experts is here to help!
How many days after double chin liposuction do I have to wear a corset? I'm curious because of my aesthetic concerns, and I don't want to wear a corset to work.
For the aesthetic to be permanent and for better results, the corset should be worn for 7 days. The corset is necessary for the recovery process and helps to shape the double chin area better. It is recommended to take a one-week leave from work.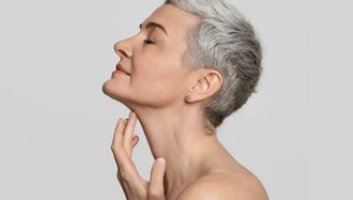 Will there be sagging after double chin liposuction? Do I need to have the procedure done at intervals?
Double chin aesthetics are a permanent procedure. However, the effect of the procedure can vary depending on the person's lifestyle. The most important thing is that aging cannot be stopped, so sagging may be observed again in the double chin area. In this case, the procedure can be repeated.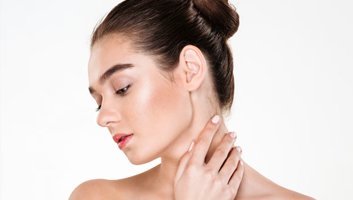 I'm not happy with the appearance of my double chin. I'm 30 years old but have the double chin of a 60-year-old. Can liposuction get rid of jowls?
Yes, you can get rid of the bad double chin appearance with liposuction. Jowl liposuction removes excess tissue and rejuvenates the skin.Don't worry about the choice. Dr. Hasan Duygulu will recommend the appropriate treatment method for you during your examination.
I am not satisfied with the appearance of my chin, but I am well below my ideal weight.
Jowl liposuction is not performed on thin individuals. When you reach your ideal weight and your health status is favorable, you can have chin aesthetics done.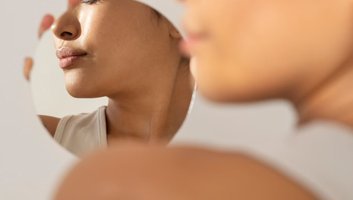 There is a slight sagging in my neck area. Is a neck lift or jowl liposuction more suitable for me?
If you have slight sagging in your neck area, chin aesthetics will be more suitable for you. Neck lift is applied for more comprehensive procedures.
I am very scared of surgery, but I am also uncomfortable with my chin. Is chin surgery difficult?
You don't have to be afraid of chin surgery at all. Chin surgery is one of the easiest aesthetic procedures. Dr. Hasan Duygulu is also a very successful aesthetic surgeon in his field.
Jowl Liposuction Before and After
Things to consider Before Jowl Liposuction
During the examination, the skin type is determined and the appropriate treatment method is chosen.
Routine blood and hormone tests are performed.
The use of drugs such as blood thinners should be stopped at least 1 week before the surgery.
If there is a regularly used medication, the doctor should be informed.
Smoking and alcohol use should be stopped.
For general anesthesia, the patient should fast before the surgery.
The skin should not come into contact with chemical products. The skin should be clean before the surgery.
Things to consider After Jowl Liposuction
It is recommended to follow the instructions given by your doctor for a successful cosmetic result.
The neck brace should be worn for one week.
Redness, swelling, and bruising may be seen in the neck area as side effects.
The neck should be kept elevated while sleeping.
Massaging the neck should be done for one month.
The skin should be protected from sunlight. It is recommended to frequently reapply sunscreen.
Activities that strain the body should be avoided until full recovery.
Healing should occur within one week and daily life can be resumed.
Steps of Jowl Liposuction
Anesthesia
General anesthesia is administered to the patient to prevent them from feeling any pain.
The Incision Procedure
Small incisions are made on the chin skin, and excess fat is removed through the incisions using a cannula.
Final Touch
After the excess fat under the chin is removed, the incisions are closed.
Jowl Liposuction Cost Turkey
Considering a jowl liposuction? Our aesthetic clinic in Turkey offers top-notch treatment at a competitive price!
Jowl liposuction costs vary depending on the clinic where the procedure is performed, the details of the aesthetics, and the expertise of the doctor. You can contact us through the form for detailed pricing information.
| | | | |
| --- | --- | --- | --- |
| Jowl Liposuction | Turkey | United Kingdom | USA |
| Cost | 3000$ - 5000$ | 6000£ - 7000£ | 7000$ - 8500$ |
Want to know more about the price and options for jowl liposuction surgery in Turkey? Contact us today for a free consultation!
The Procedure for a
Jowl Liposuction at Hasan Duygulu
Jowl Liposuction What Our Patients Think?
I am extremely satisfied with the results of my Jowl Liposuction performed by Dr. Hasan Duygulu. The entire process was smooth and professional, and the doctor's expertise and attention to detail were remarkable.
Dr. Hasan Duygulu exceeded my expectations with my Jowl Liposuction procedure. He guided me through the entire process, answered all my questions, and made me feel comfortable and confident. The results are fantastic, and I couldn't be happier.
I am so grateful to have found Dr. Hasan Duygulu for my Jowl Liposuction. From the initial consultation to post-surgery care, he demonstrated genuine care and expertise. The outcome of the procedure is outstanding, and I highly trust and recommend Dr. Duygulu for anyone considering this treatment
I had a Jowl Liposuction with Dr. Hasan Duygulu and I couldn't be happier with the results. The procedure was smooth and the doctor's expertise was evident. The entire process, from the consultation to the post-operative care, was exceptional. I am extremely satisfied with Dr. Duygulu's work and the level of attention I received.
Dr. Hasan Duygulu is an outstanding plastic surgeon. I recently had Jowl Liposuction done by him and I am amazed by the transformation. He is not only skilled but also caring and attentive. The entire experience was comfortable and the results exceeded my expectations. I highly recommend Dr. Duygulu to anyone looking for top-notch aesthetic surgery.
I am beyond pleased with my Jowl Liposuction performed by Dr. Hasan Duygulu. His professionalism and dedication to his patients are commendable. The procedure was executed flawlessly, and the follow-up care was exceptional. Dr. Duygulu's expertise and attention to detail are truly remarkable. I am grateful for the amazing results and would confidently recommend him to others seeking cosmetic surgery.
I couldn't be happier with my Jowl Liposuction experience with Dr. Hasan Duygulu. The results exceeded my expectations and the entire process was smooth and professional. Dr. Duygulu's expertise and attention to detail are truly remarkable.
Dr. Hasan Duygulu is an exceptional surgeon. I underwent Jowl Liposuction and the results are outstanding. The entire journey, from the initial consultation to post-operative care, was handled with utmost care and professionalism. I highly recommend Dr. Duygulu for anyone considering this procedure.
I am extremely satisfied with the Jowl Liposuction performed by Dr. Hasan Duygulu. His skill and expertise are evident in the amazing results I achieved. Throughout the process, Dr. Duygulu and his team provided excellent care and support. I am grateful for the exceptional experience and would trust Dr. Duygulu for any future procedures.
Blepharoplasty What Our Patients Think?
I was nervous since it was my first surgery ever, but the doctor and staff made me feel so comfortable and the process was so smooth! Love my result and new nose so much it's exactly what I wanted and so grateful for everything.
I highly recommend Doctor Hasan and his team! Surgery went great, his team is taking a good care of you from the moment you arrive to Istanbul 🙂 When it comes to outcome, he had vision of fixing the nose but keeping it natural and according to rest of the face.
This should be a double review for Dr Hasan Duygulu. Last spring he performed an aesthetic surgery for my friend and last week he performed a full face lift surgery for me.
I'm 2 months post op I traveled from NYC to Istanbul and I'm so happy with my results. I especially want to thank Tina and Ismihan for being so amazing and being there every step of the way. Amazing doctor amazing results
I came from Scotland and had rhinoplasty 3 months ago and I couldn't be happier with my results. The whole trip was made to be very stress free and relaxed. Dr Hasan Dutgulu was very professional and knew exactly what I wanted. Highly recommended!
Hello, how can I help you?
Frequently Asked Questions