Dr. Hasan Duygulu offers the bichectomy procedure based on the structure of your skin, promising a lively and taut cheek appearance. The team at his private clinic aims for unconditional patient satisfaction and happiness, listening to your desires and determining the most suitable bichectomy treatment method for you.
What is a Bichectomy?(Buccal Fat Removal)
Our bichectomy treatment in Turkey offers natural-looking results that will leave you feeling refreshed and rejuvenated!
Buccal fat removal, also known as buccal lipectomy or bichectomy, is a cosmetic surgery performed to enhance the appearance of cheekbones and make facial features more defined. Bichectomy involves removing a portion of the buccal fat pads that give a full appearance to the cheeks. After the procedure, the fullness is reduced, resulting in a more youthful and slimmer cheek appearance. Healthy individuals over the age of 18 who are unhappy with the appearance of their cheeks can opt for bichectomy.
Bichectomy is one of the procedures that can make the face appear slimmer. It is often preferred by celebrities and is also known as the "Hollywood cheek." Cheek aesthetics can be performed under local or general anesthesia. After the procedure, the cheeks appear proportional and smooth. Patients can return to their daily activities a few days after the procedure.
You can contact us for information about aesthetic procedures and to make an appointment.
Who should consider getting a Bichectomy (Cheek Aesthetics)?
Considering a bichectomy in Istanbul? Our aesthetic clinic offers exceptional care and attention to detail to ensure the best possible results!
Bichectomy involves removing excess fat from the cheeks. It can be applied to individuals with full facial features who are uncomfortable with their cheek appearance. The surgery is suitable for healthy individuals over the age of 18. For aesthetics, the development of facial features should be completed. Bichectomy aesthetics are not recommended for individuals with slim facial features, those who are overweight, and those over 45 years old.
Bichectomy Surgery Permanence
Bichectomy aesthetics provide permanent results. Since the fat in the cheek tissue is removed, the effect of the procedure is permanent. The removed fat pads do not grow back. If the weight balance is maintained, you can benefit from the procedure for many years. The important factor for the success of the aesthetics is that the surgery is performed by an expert doctor in the field.
Bichectomy Recovery Process
The bichectomy recovery time typically takes around 2 weeks on average. The recovery time varies depending on the individual's structure and the necessary care after the surgery. Swelling and bruising on the face are common side effects of bichectomy. If pain increases, it is necessary to consult with a doctor. The full effect of the aesthetics can be seen within a few months; the cheeks become slimmer and the appearance of the cheekbones is enhanced.
Bichectomy Before and After Gallery
Are you curious about the before-after results of a Bichectomy in Turkey? Check out our photo gallery and see the difference for yourself!
Don't Worry, Here's What You Want To Know About Bichectomy Surgery
Looking for a trusted and experienced clinic for your bichectomy in Istanbul? Our team of experts is here to help!
I am very afraid of surgery, but the swollen appearance on my cheek is bothering me.
Bichectomy is a fairly easy surgery. The procedure is performed under general anesthesia, and you will be in a state of sleep and not feel any pain during the operation. You can be confident in the professionalism of Dr. Hasan Duygulu.
Will there be visible scars after bichectomy? I don't want any scars on my cheeks.
Don't worry; in cheek aesthetics, suture marks are not visible. Since the incision is applied inside the cheek, there will be no visible scar.
Despite being at a suitable weight for my body, my cheek structure is full. The swollen appearance of my cheeks bothers me, but I am 24 years old. Is bichectomy suitable for me?
The most suitable age range for bichectomy is definitely around 20-30. At these ages, the maturation of the face is completed. If you are a healthy individual at 24 years old, bichectomy is a suitable cosmetic procedure for you.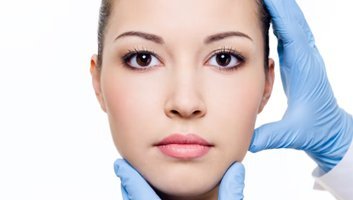 I am 35 years old and I have sagging and wrinkles on my face. My cheekbones are also not very prominent. What should I do to improve my facial contour?
You can have bichectomy and face lift done at the same time to improve your facial features. Bichectomy can enhance your cheekbones, while face lift can help eliminate any deformities on your face.
Will Bichectomy provide a permanent result? I live abroad and I cannot come to Turkey frequently due to my work.
Bichectomy is a long-lasting and permanent cosmetic procedure. You can undergo the procedure with peace of mind.
Will I experience pain after cheek aesthetics? My pain tolerance is quite low.
During the cheek aesthetic surgery, general anesthesia is applied, so you won't feel any pain during the procedure. However, you may experience mild pain after the procedure. You can apply ice and use medication for your pain.
Bichectomy Before And After
Things to consider before Bichectomy
Your suitability for bichectomy is evaluated by examining your facial type by Dr. Hasan Duygulu. A personalized treatment method is determined for you.
During the examination, blood and hormone tests are performed for control purposes.
To ensure the success of the surgery, smoking and alcohol consumption should be stopped at least 2-3 weeks before the procedure.
Blood-thinning medications should not be taken before the procedure.
If general anesthesia is applied, the patient should come to the surgery on an empty stomach and should not consume any liquids.
The face should not come into contact with any chemical products and makeup should not be applied.
If you have any illnesses and are taking regular medication, you must inform your doctor.
Oral care is important to prevent infection.
Things to consider after Bichectomy
Side effects such as bruising, swelling, and edema will improve within 2 weeks.
Since the incisions are applied inside the cheek during the surgery, there will be no visible scar.
The surgery takes an average of 30-45 minutes. The patient can be discharged from the hospital on the same day.
It is recommended to take a break from sports and exercise for about 2 weeks.
Makeup and chemical products should not be used on the skin until it is fully healed.
Alcohol and cigarette use can be resumed after full recovery.
After the surgery, the head should not be kept elevated. The face should not be hit.
Hard foods should not be consumed. Light foods should be preferred until the cheeks are completely healed.
Excessive cold and hot drinks can cause pain.
To ensure a fast and healthy recovery process, sufficient fluids should be consumed.
Mouth care should be done carefully, especially in the first 2 weeks.
Anesthesia
Local or general anesthesia is applied depending on the patient's needs. During the procedure, the patient does not feel any pain or discomfort.
The Incision Procedure
Small incisions are made to the fat pockets in the cheeks. The fat tissues are removed through the incisions.
Final Touch
The incisions are closed with stitches. The procedure is completed by applying a compress bandage.
Considering a bichectomy? Our aesthetic clinic in Turkey offers top-notch treatment at a competitive price!
Bichectomia is a relatively easy and cost-effective procedure compared to other types of plastic surgeries. Therefore, it has reasonable prices. The prices of bichectomy (bichectomia price) vary depending on the country and clinic where the procedure is performed. In Turkey, the average cost of bichectomy is around 1500 dollars.
| | | | |
| --- | --- | --- | --- |
| Bichectomy | Turkey | United Kingdom | USA |
| Cost | 2000$ - 5000$ | 6000€ | 8000$ - 13000$ |
Want to know more about the price and options for bichectomy surgery in Turkey? Contact us today for a free consultation!
The Procedure for a
Bichectomy at Hasan Duygulu
Bichectomy What Our Patients Think?
Hasan Duygulu is a true professional! When I had my Bichectomy surgery, I felt extremely comfortable and safe throughout the entire process. He carefully followed up with me after the surgery and the results were amazing. I highly recommend him!
I confidently went to Hasan Duygulu for my Bichectomy surgery and it was one of the best decisions I've ever made. He provided excellent support before and after the surgery and the results were perfect. I am grateful to him!
Hasan Duygulu acted like a true hero during my Bichectomy surgery. He provided me with confidence and comfort throughout the entire process and the results did not disappoint. He is a great doctor and a great person!
I recently had a Bichectomy surgery with Dr. Hasan Duygulu, and I cannot thank him enough for his exceptional work. From the moment I walked in for my consultation, he made me feel comfortable and confident about the procedure. His surgical technique was excellent, and I am thrilled with the results. I highly recommend him to anyone considering Bichectomy surgery.
I have been self-conscious about my chubby cheeks for years, so I decided to have a Bichectomy surgery with Dr. Hasan Duygulu. I am so glad I did! Dr. Duygulu is a skilled surgeon who takes the time to listen to his patients and answer their questions. The entire process was seamless, and the results are amazing. I feel more confident than ever before.
If you're looking for a talented and compassionate surgeon, look no further than Dr. Hasan Duygulu. He performed my Bichectomy surgery flawlessly, and I couldn't be happier with the outcome. He truly cares about his patients and goes above and beyond to ensure their satisfaction. I highly recommend him to anyone seeking Bichectomy surgery.
I had an amazing experience with Dr. Hasan Duygulu! He performed my Bichectomy surgery flawlessly, and the results are exactly what I was hoping for. He took the time to explain the procedure to me in detail, which made me feel confident and at ease throughout the entire process. I highly recommend him to anyone considering Bichectomy surgery.
I can't say enough good things about Dr. Hasan Duygulu! He is a skilled and knowledgeable surgeon who truly cares about his patients. I had a Bichectomy surgery with him, and the results exceeded my expectations. I felt comfortable and safe in his care, and I would recommend him to anyone looking for a talented and compassionate surgeon.
I am beyond thrilled with the results of my Bichectomy surgery with Dr. Hasan Duygulu. Not only is he an expert in his field, but he is also kind, patient, and attentive to his patients' needs. He made me feel comfortable and supported throughout the entire process, and I am grateful to have had him as my surgeon. I highly recommend him to anyone looking for top-notch Bichectomy surgery.
Facelift What Our Patients Think?
I was nervous since it was my first surgery ever, but the doctor and staff made me feel so comfortable and the process was so smooth! Love my result and new nose so much it's exactly what I wanted and so grateful for everything.
I highly recommend Doctor Hasan and his team! Surgery went great, his team is taking a good care of you from the moment you arrive to Istanbul 🙂 When it comes to outcome, he had vision of fixing the nose but keeping it natural and according to rest of the face.
This should be a double review for Dr Hasan Duygulu. Last spring he performed an aesthetic surgery for my friend and last week he performed a full face lift surgery for me.
I'm 2 months post op I traveled from NYC to Istanbul and I'm so happy with my results. I especially want to thank Tina and Ismihan for being so amazing and being there every step of the way. Amazing doctor amazing results
I came from Scotland and had rhinoplasty 3 months ago and I couldn't be happier with my results. The whole trip was made to be very stress free and relaxed. Dr Hasan Dutgulu was very professional and knew exactly what I wanted. Highly recommended!
Hello, how can I help you?
Frequently Asked Questions