ENT & Head and Neck Surgery
Yes, it might be the right time to decide on getting your rhinoplasty operation. Your confidence is one of the biggest advantages and the main aspect to consider having it done by your right surgeon.
Rhinoplasty is one of the most common aesthetic surgeries that is performed worldwide.There are many achievments that can be easily defined afterwards. Overall, reducing your nose bridge, reducing the width of the nostrils, or orienting the definition and rotation of the nose tip. These changes can be done to both genders that are over age of 18 years old, depending upon the case.
Dr Hasan Duygulu is an expert in his field and has a more than 12 years of experience. With the help of his professional team, you'll definetly be in safe hands and get a memorable experience as you are expecting it to be!
Expert Team
Professional Doctor, Nurses and your personal Patient Coordinator
Patient Follow-up
Close follow up of your routine checkups and tests with our doctor
Professional Experience
12 years and over 4000 successful operations
24 / 7 Accessibility
Professional team you can reach out anytime of the day
Check out some results of our satisfied patients. You can click on any section to see these photos depending on any procedure that you're interested in!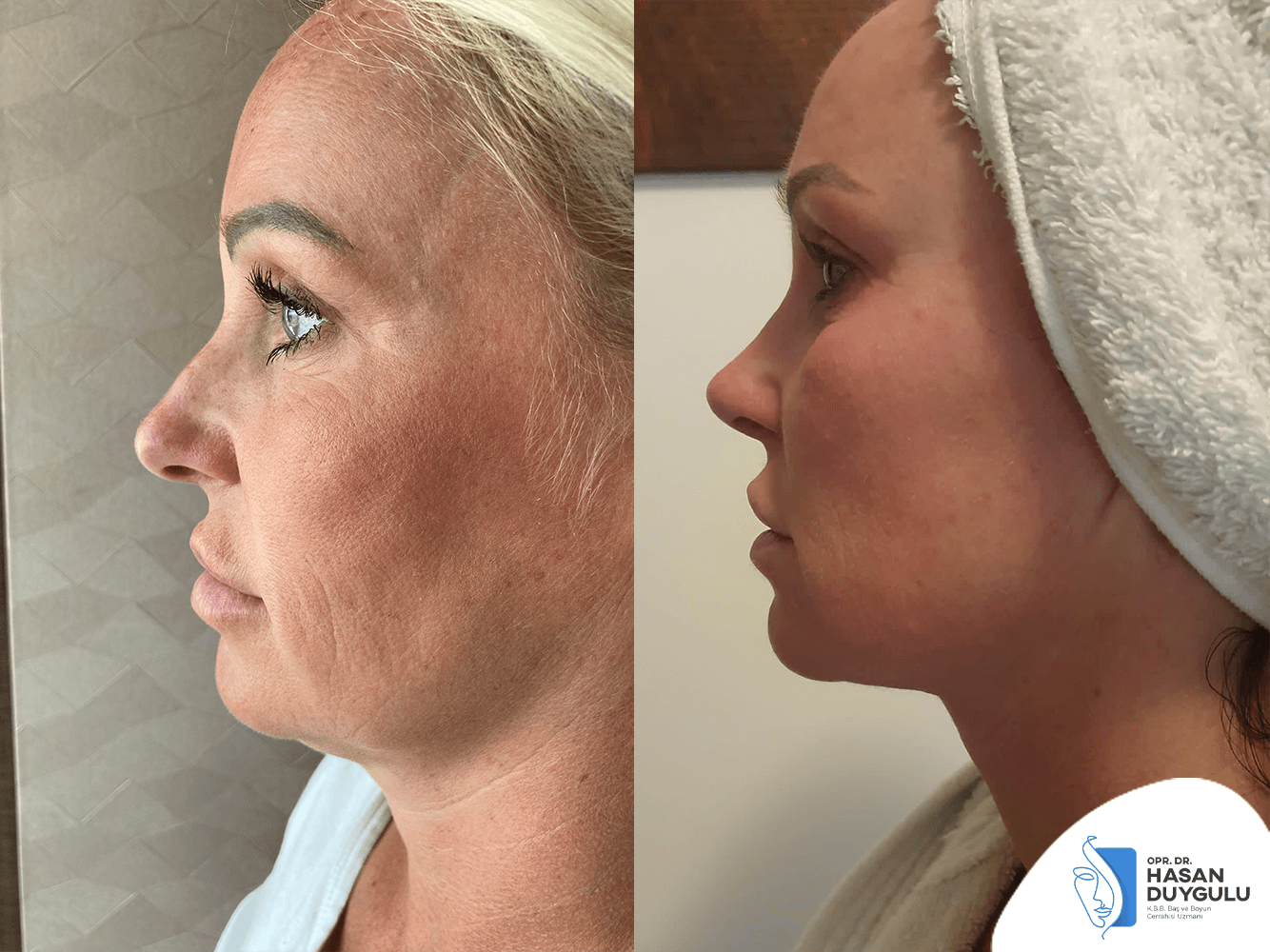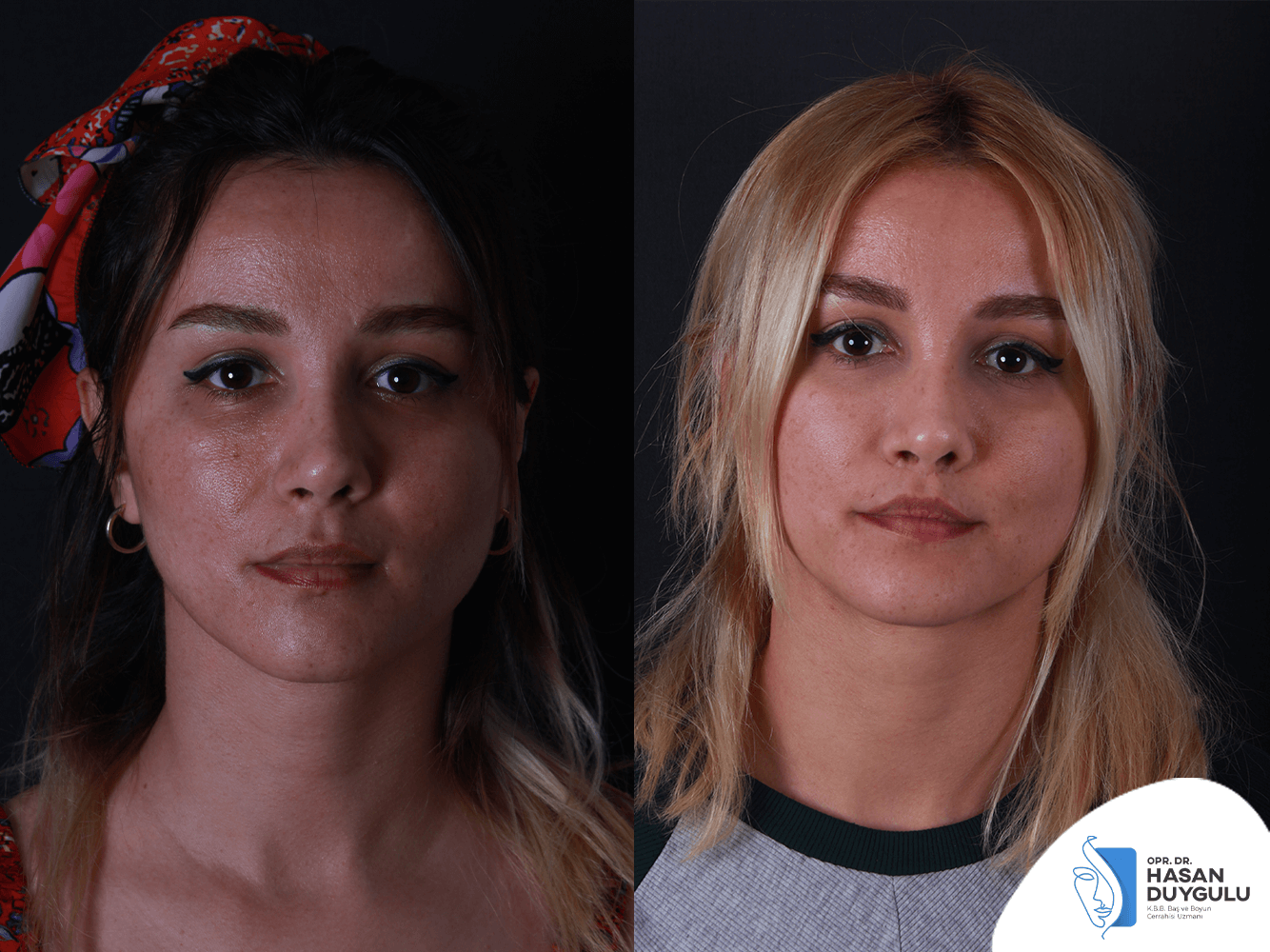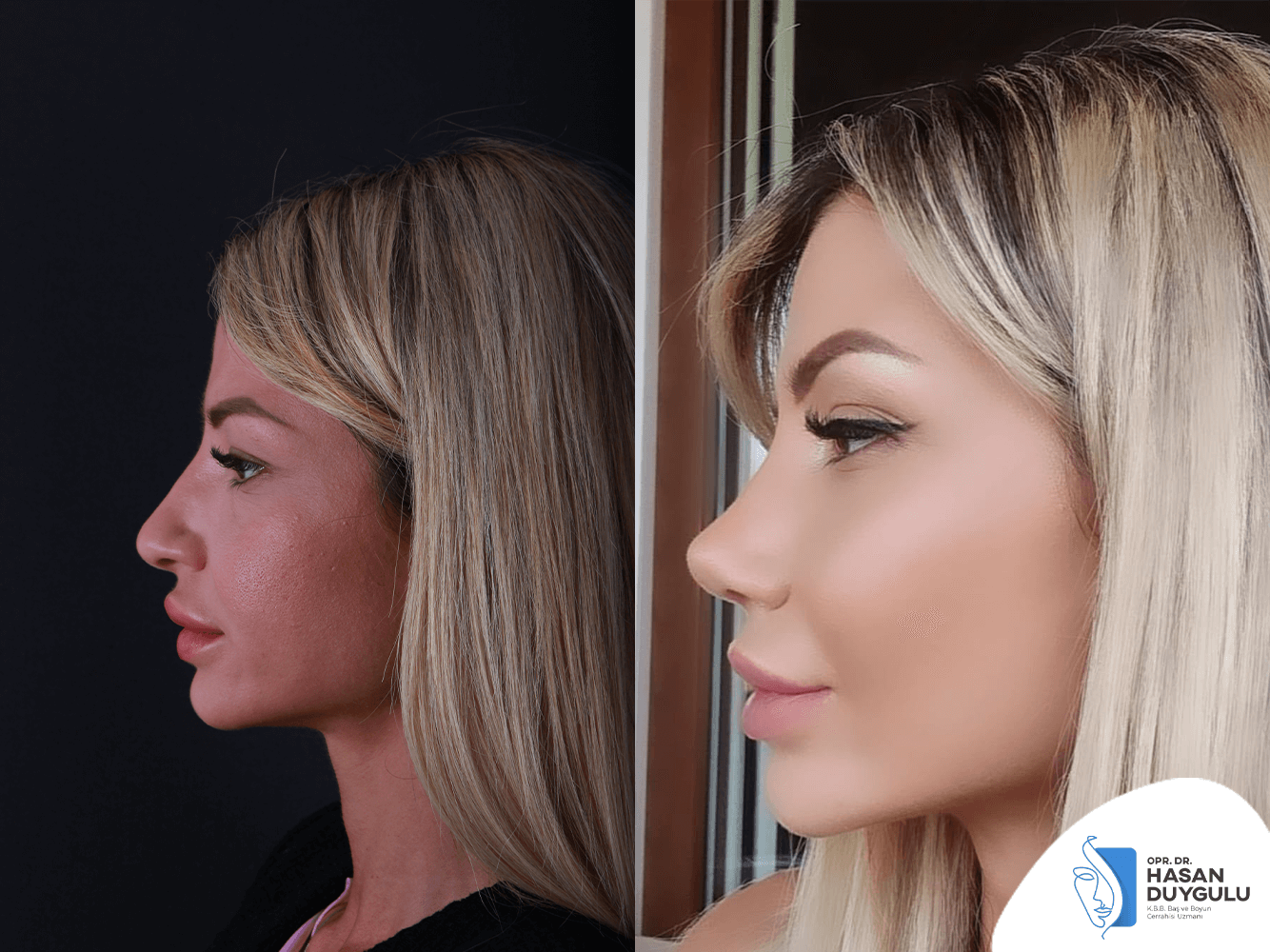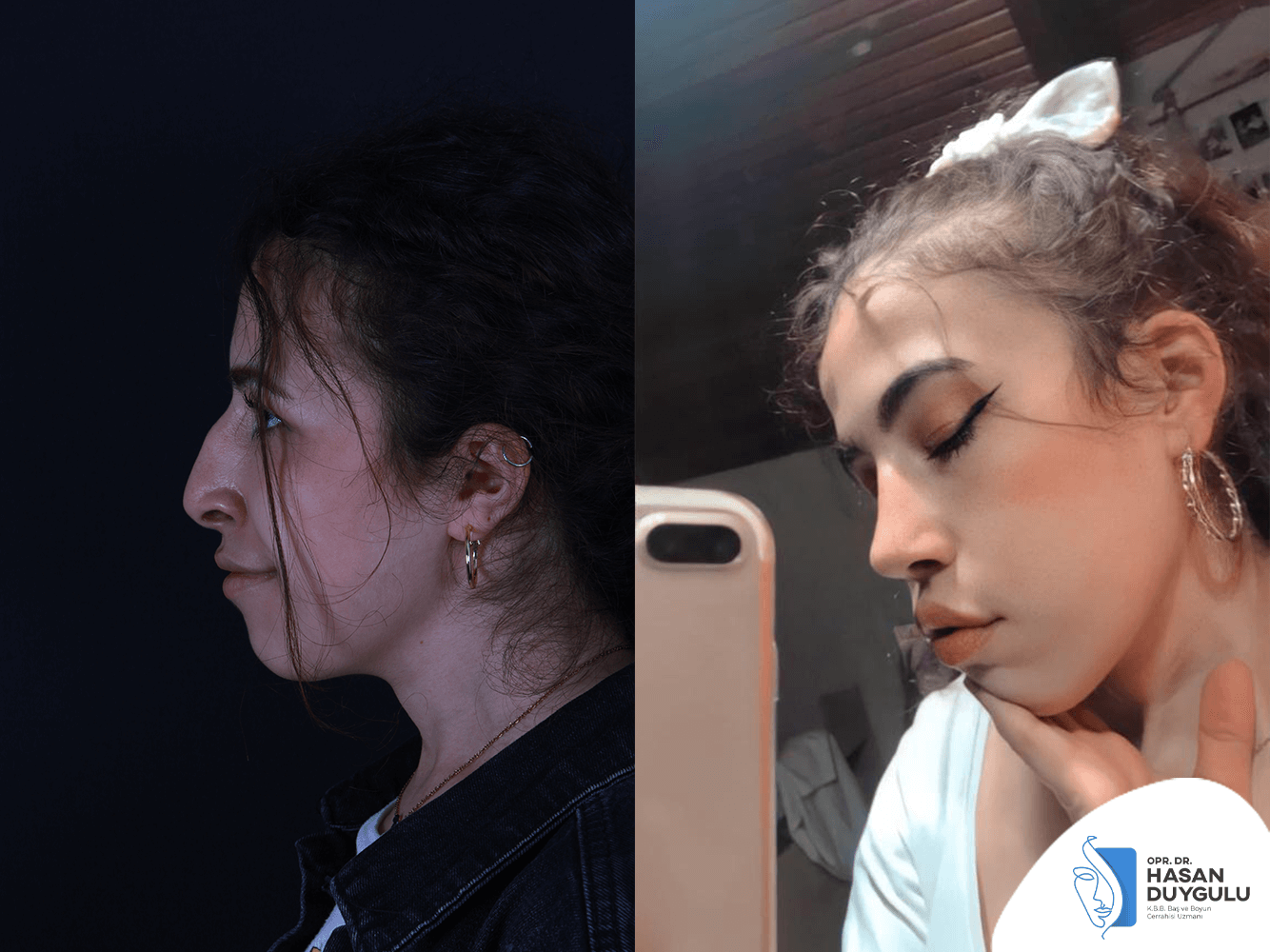 Aesthetic plastic surgery (or cosmetic surgery or reconstructive surgery) includes operations that can improve the appearance or restore function of a particular part of your body. Aesthetic surgery operations provided by Dr Hasan Duygulu include facial aesthetics, ear aesthetics, lip lift, mesotherapy, jawline and nose reshaping.
The nasal splint is usually removed 7 days after surgery. During this period, additional tape is applied to the nose wings for seven days and then these bands are removed. Most of the bruising and swelling that occurs after surgery usually disappears within two weeks after surgery. The nose should be protected from impact for four weeks after surgery.
To get answers to all your questions and to get detailed information about treatments, you can contact us by clicking the button below.