Our Non-Surgical Rhinoplasty Clinic
Which is Located in Istanbul
Non-Surgical Rhinoplasty is one of the most performed plastic surgical techniques in Turkey and as well as in the World.
Non-Surgical Rhinoplasty can improve nasal breathing which is called a functional treatment and also can provide cosmetic benefits which is also called aesthetic treatment. Opr. Dr. Hasan Duygulu aims to provide their patients happiness and satisfaction with a team that is diligent to serve at the highest level at his private clinic.
Dr. Hasan Duygulu has successfully operated more than 3.500 Non-Surgical Rhinoplasty surgeries for the last 12 years.
What is
Non
-S

urgical Rhinoplasty?
Non-surgical rhinoplasty is a non-surgical treatment method. In other words, it is also defined as "a 15-minute nose operation". Non-surgical rhinoplasty is in the low-risk and low-cost procedure category. It is a method preferred by patients who do not want to have surgery or are afraid of surgery. The procedure is done with hyaluronic acid filler. The nose size does not decrease, it is more preferred for a symmetrical nose image and contour operations.
How is Rhinoplasty Without
Surgery Done?
This process is done by injecting a filling material into the nose with a process of approximately 5-10 minutes while the patient is in a sitting position, making the contours of the nose smoother. In addition, with this procedure, the tip of the nose can be lifted a little and the nose can be rotated. The procedure is very simple, but it has a permanence of eight months – one and half years.
Dr Hasan Duygulu is an expert in his field and has a more than 12 years of experience. With the help of his professional team, you'll definetly be in safe hands and get a memorable experience as you are expecting it to be!
Expert Team
Professional Doctor, Nurses and your personal Patient Coordinator
Patient Follow-up
Close follow up of your routine checkups and tests with our doctor
Professional Experience
12 years and over 4000 successful operations
24 / 7 Accessibility
Professional team you can reach out anytime of the day
Rhinoplasty operation is performed to obtain aesthetically more pleasing proportions on the face and to
improve the physical appearance of the person, to reshape, correct or reconstruct the nose.
| | | | |
| --- | --- | --- | --- |
| The operation | Non-surgical Rhinoplasty | Rest time | 10 days |
| Technique Used | Piezo Ultrasonic Teknic | Lenght of hospitilization | 1 day |
| Operation Time | 2.5 hours | Time to return to work and social life | 10 days |
| Anesthesia | General | Full recovery time | 1 year |
| Sensitive Time | 3 days | Persistance of results | 3 months |
| Cast Removal Time | 7 days | Operation Cost | Contact Us |
Plan Your Flight
After completing the flight, we will put you in the hotel.
Let us provide your airport transfer
We undertake your journey between the airport and our clinic with our professional team.
Best Accommodation Service
Stay in one of our partner hotels.
Get the Treatment That's Right for You
Your personal representative will inform you about your doctor and necessary treatment.
Enjoy Istanbul!
Enjoy the Istanbul tour you need after treatment.
Let's keep in touch
We would like to be informed about your condition and satisfaction after your treatment.
Non-surgical rhinoplasty;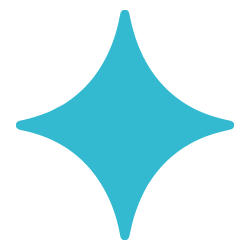 For individuals with a slightly high nasal bridge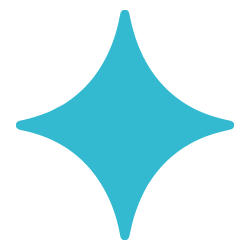 Individuals with mild nasal curvature,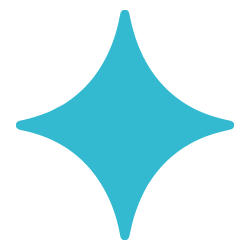 Suitable for individuals with slightly low nose tips.
Nose filling procedure or non-surgical rhinoplasty is not suitable for individuals with high radix (nasal root), high nasal arch, extremely low nasal tip, and high nasal volume, good results cannot be obtained.
Non-Surgical Rhinoplasty
Risks and Side Effects
Even though nose surgeries are performed with a specialist team, sometimes risks and complications may occur. These risks and complications can be listed as follows;
– The wound may become infected.
– Allergic reactions may occur rarely.
What to expect during the procedure
The first step in nonsurgical rhinoplasty is meeting with a doctor to talk about goals and take pictures of the nose. The doctor may offer suggestions or counsel regarding the benefits the procedure will bring to the patient.
On the day of the procedure, the doctor will:
Make notes and measurements as they examine the facial anatomy of the patient.

Apply a topical anesthetic to numb the nose and clean and disinfect the skin.

Give the nose one or more injections. There might be a slight pinching sensation.
Instructions for recovery may include:
sleeping with the head elevated on the first night

taking OTC (Over The Counter) painkillers for pain relief

scheduling a follow-up appointment with a doctor to review results in 1-2 weeks

The nose should not be touched or vigorous activity should be avoided for two to three days following the procedure. Additionally, they might need to refrain from wearing eyeglasses or sunglasses for a while to prevent leaving an indentation depending on where the injections were made.
Insurance will not pay for nonsurgical rhinoplasty because it is a cosmetic procedure. Contrary to surgical rhinoplasty, there isn't really a medical justification for a doctor to suggest this procedure.
The price varies according to the filler type, the provider, and the number of injections required. After your consultation, your doctor should give you a thorough cost breakdown so you know what to budget for.
Generally, you can expect to pay an operation cost 40% to 60% cheaper than that of other countries in the EU and North America. According to the average price of non-surgical surgical rhinoplasties in Turkey, it is abragain for any medical tourist.
Is Non-Surgical Rhinoplasty Permanent?
The non-surgical rhinoplasty procedure lasts between 8 months and 1.5 years. Then you have to repeat the process.
How long does non-surgical rhinoplasty take?
Non-surgical rhinoplasty typically takes 30 minutes to 1 hour to complete.
Can non-surgical rhinoplasty be combined with other procedures?
Yes, non-surgical rhinoplasty is often done in conjunction with other non-surgical procedures, like dermal filler treatments for the lips or cheeks, to make the face look more balanced and natural.
Is non-surgical rhinoplasty painful?
Non-surgical rhinoplasty is generally not painful, as the injectable fillers used in the procedure contain local anesthetic. After the procedure, some people may feel a little pain or swelling, but this usually goes away in a few days.