Dr. Hasan Duygulu, one of the turkey rhinoplasty surgeons, promises you a youthful appearance with rhinoplasty surgeries suitable for your facial structure. His team in his private clinic listens to your requests and determines the most suitable rhinoplasty surgery method for you, aiming for unconditional patient satisfaction and happiness.
With more than 15 years of experience, Hasan Duygulu, a rhinoplasty doctor in Turkey, and his talented team have successfully performed more than 6000 rhinoplasty procedures. Expert teams that you can reach at any time of the day open the doors to a professional experience. Your personal patient coordinator ensures that routine checks and examinations are closely monitored.
Our rhinoplasty in Turkey offers natural-looking results that will leave you feeling refreshed and rejuvenated!
Rhinoplasty is a cosmetic procedure performed to correct the aesthetic appearance of the face, reshape, and improve the nose. It is also known as nose reshaping (reconstruction). Nose aesthetics is one of the commonly performed plastic surgery methods nowadays.
The surgery is performed to treat respiratory disorders and achieve aesthetic proportions in the face. The aesthetic procedure is conducted under general anesthesia. During the surgery, the bone and cartilage structure of the nose are reshaped. On average, the procedure takes around 2-3 hours.
Rhinoplasty Turkey Aesthetic Clinic Istanbul
Are you thinking of having Rhinoplasty in Istanbul, Turkey. Discover the Rhinoplasty recovery time!
You can contact us for information about aesthetic procedures and to make an appointment.
What Are Types of Rhinoplasty?
Considering a ıstanbul rhinoplasty? Our aesthetic clinic offers exceptional care and attention to detail to ensure the best possible results!
Rhinoplasty surgery is performed in two different ways: open and closed. Open rhinoplasty is performed for more comprehensive procedures, such as addressing bone and cartilage disorders. An incision is made between and inside the nostrils. On the other hand, closed rhinoplasty is preferred for minor nose procedures. Incisions are made only inside the nose.
Rhinoplasty significantly enhances the appearance of the face by providing an aesthetic look. Various aesthetic procedures can be performed on the nose to address several factors. The types of nose aesthetics can be summarized as follows:
Rhinoplasty Before and After
Are you curious about the before-after results of a rhinoplasty Turkey? Check out our photo gallery and see the difference for yourself!
Rhinoplasty
Before and After Turkey
Don't Worry, Here's What You Want To Know About Rhinoplasty in Istanbul Turkey
Looking for a trusted and experienced clinic for your rhinoplasty surgery in Turkey? Our team of experts is here to help!
I'm having difficulty breathing, but I'm happy with the structure of my nose. Will rhinoplasty permanently change my face?
Rhinoplasty can be performed in different ways. The surgery can be done solely to improve your breathing problems, without any changes to the structure of your nose. It is important to fully communicate your expectations with your doctor.
I have had a previous rhinoplasty, and I'm not satisfied with the results. Would a second rhinoplasty be risky for me?
Rhinoplasty can be performed multiple times, and it does not have any significant risks. Required cartilage can be taken from different areas of your body. If there are complications with your nose after the surgery, Dr. Hasan Duygulu can improve your condition with revision rhinoplasty.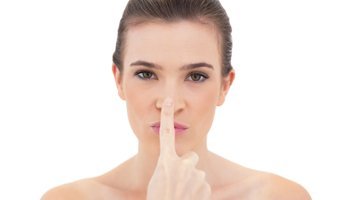 I'm generally satisfied with the appearance of my nose, but I don't like the tip of my nose. What should I do?
Nasal tip drooping can be treated with rhinoplasty. Aesthetic changes to the tip of your nose will not cause a drastic change in the overall structure. Only the aspect that bothers you will be improved.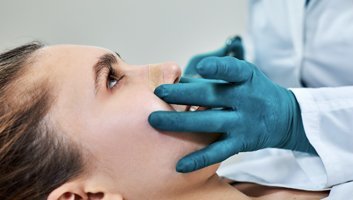 Can I remove the splint myself after the surgery? I live abroad, and it may not be possible for me to come back for the removal of the splint.
A splint or bandage is placed on the nose after the surgery to protect it from harm. The splint is typically removed after one week. It is not a painful procedure, and you can easily remove the splint yourself. However, if you prefer, you can go to a hospital and ask for the splint or bandage to be removed.
I want to have rhinoplasty, but I have concerns about its permanence. Will there be any scars?
When rhinoplasty is performed by an experienced doctor, it is a permanent procedure. The full effect of the aesthetic changes becomes visible around 6 months after the surgery. Stitch scars will gradually fade away. Dr. Hasan Duygulu's professionalism will help alleviate your concerns.
I have a slight deviation in my nose. Do I need nose surgery, or is filler enough?
Nasal deviation can be improved with rhinoplasty, which provides definitive and permanent results. Fillers offer temporary improvement in the structure of the nose.
Rhinoplasty Turkey Before And After
Dr. Hasan Duygulu and his team take care of every step of your surgical process to provide you with the best aesthetic outcome. However, for a successful rhinoplasty and a permanent and healthy recovery process, there are details you need to pay attention to.
Things to consider before Rhinoplasty
During the physical examination, the patient's requests are listened to, and the aesthetic procedures needed for the nose are determined.
Before the surgery, the medical history is reviewed, and routine blood and hormone tests are conducted.
At least one week before the surgery, the use of blood-thinning medications should be discontinued. If there is a regularly taken medication, the doctor should be informed.
Rhinoplasty is not performed during the menstrual period. The surgery date should be determined accordingly.
Regular use of sunscreen is recommended.
Smoking and alcohol consumption should be discontinued at least 3 weeks before the surgery.
Since general anesthesia will be administered, the patient should come to the surgery with an empty stomach.
Prior to the procedure, the skin should be kept clean, and no chemical or makeup products should be used.
Since anesthesia will be administered, the patient should come to the surgery with an empty stomach; eating should be stopped at least 6 hours before the surgery.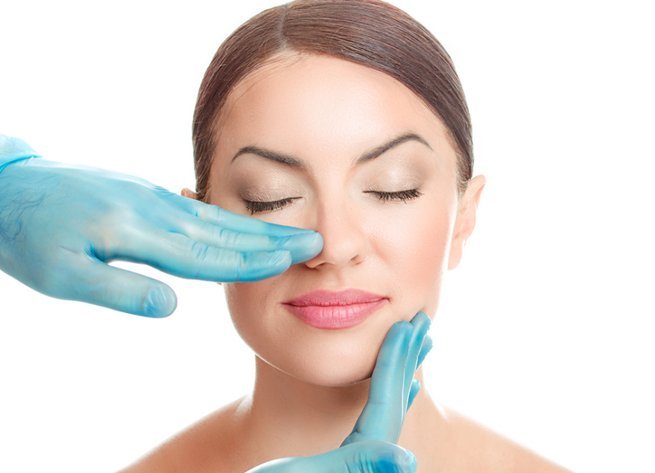 Things to consider after Rhinoplasty
To ensure a healthy recovery process, smoking and alcohol consumption should be avoided for at least 1 month after the surgery.
Medications such as blood thinners should be taken under the supervision of a doctor.
Swelling and bruising around the nose can occur for up to 3 weeks after the surgery. It is a common occurrence and not a cause for concern. An ice pack can be used to reduce swelling.
Until complete healing occurs, activities that strain the body should be avoided.
Chemical and cosmetic products should not come into contact with the skin.
The permanent result of rhinoplasty becomes evident between 6-12 months.
There may be sensitivity in the nose area after the surgery. The head should be kept elevated to ensure the safety of the nose.
To promote a healthy recovery process, a balanced diet and ample fluid intake are recommended.
Anesthesia
Anesthesia is administered during the surgery to ensure that no pain or discomfort is felt.
The Incision Procedure
Small incisions are made either between or inside the nostrils, according to the needs.
Reshaping the Nose
Bone and cartilage are removed or added to reshape the nose.
Final Touch
Cartilage, skin, and tissue are used to cover and stitch the nose. A splint is placed to immobilize and aid in the healing of the nose. The splint can be removed after one week.
How Can I Choose The Best Rhinoplasty Surgeon in Turkey?
You can choose the best rhinoplasty surgeon Turkey by researching the doctor's success rates, his competence in the types of aesthetics he does, his certificates and his relationship with the patient.
Considering a rhinoplasty in Turkey? Our rhinoplasty clinic in Turkey offers top-notch treatment at a competitive price!
The rhinoplasty cost varies depending on the country, hospital, clinic, specific details of the surgery, and the expertise of the surgeon. In Turkey, average cost of rhinoplasty in turkey is around $10,000. For a detailed pricing of nose aesthetics, you can contact expert Dr. Hasan Duygulu and his team.
| | | | | |
| --- | --- | --- | --- | --- |
| Rhinoplasty | Turkey | United Kingdom | Europe | USA |
| Cost | 6000$ - 10000$ | 20000$ | 20000$ | 27000$ |
You can contact us for information about aesthetic procedures and to make an appointment.
The Procedure for a
Rhinoplasty at Hasan Duygulu
Rhinoplasty Turkey Reviews
Hi I am from UK went to istanbul 1 month ago and I am really happy so far. Excellent service and amazing results big thank you Dr Hasan duyugulu. And if you are thinking to do a rhinoplasty you need to do it with Dr Hasan duyugulu for excellent results I promise you you.
Very professional - a highly skilled surgeon and artist. I had a number of issues that needed fixing after breaking my nose including a deviated septum and bump. By chance, I was recommended to speak with Dr Duygulu in Istanbul; his team were extremely responsive and managed to fit my surgery in under a very tight schedule. Dr Duygulu did a fantastic job of listening to the issues I was having and made a detailed surgery plan. Like anyone, I was extremely nervous about undergoing surgery especially as I was travelling alone but was made to feel at ease at every step of the way. It's only been 10 days and I'm already really happy with the outcome. I would like to personally thank Dr Duygulu and his assistant Ecem for an incredible, life-changing experience!
This should be a double review for Dr Hasan Duygulu. Last spring he performed an aesthetic surgery for my friend and last week he performed a full face lift surgery for me. I can say that we feel blessed and lucky to work with such a professional and experienced surgeon. Dr Hasan is very respectful and genuine person. His assistant Ismihan is a star as well; she is very carrying and professional. I definitely recommend Dr Duygulu as top professional surgeon in Turkey!
I am very positively impressed by the professionalism of Dr. Hasan Duygulu.Thanks for the excellent rhinoplasty operation and for the patience he had with me. Although I have just only 6 weeks since the operation, I can notice that my nose is beautiful and the change is remarkable. Congratulations for all 🙏🏻👏🏻👏🏻.I recommend Dr. Hasan Duygulu with all my heart.All the best and Thanks for all 💗💖💕💕
I was extremely nervous to get my rhinoplasty done, especially in a country I have never visited previously, but it could not have gone smoother! I barely experienced any bruising or swelling and anything I did have went down back to normal within a few days after the surgery. It was completely painless and was one of the best decisions I have ever made! The rhinoplasty is also beautiful and exceeded all of my expectations. Dr Hasan and his team made my entire experience the best possible and they were so hospitable and caring. Thank you so much!
Living with a functional defect of the nose my entire life was worse than the esthetical part of the problem. I would like to share my experience with the surgeon that fixed both! Upon receiving great comments from my colleague I decided to put my trust in Dr. Hasan Duygulu. Communication went super smooth, we quickly scheduled the appointment and rhinoplasty surgery in Istanbul and now, after 4 months from the operation, I can only say: Vielen Dank Dr. Duygulu, mach weiter so! Keep up the good work. I do not know how to express my gratitude! Highly recommended!
6 days post op now with no swelling or bruising. My cheeks were swollen after op till day 3 then woke up next day with no swelling. No bruising at all as well! Dr was very nice, I was specifically looking for an ENT as I had turbinate hypertrophy, nasal polyps & a deviated septum. Dr couldn't remove the polyps as it's a separate procedure, regardless I can finally breathe through my nose now. The whole process was well explained by the Dr and his assistant Abud, who helped with any q's or concerns. I can't wait to see my nose in a couple weeks! Big thanks to the whole team 🙂
I came from Scotland and had rhinoplasty 3 months ago and I couldn't be happier with my results. The whole trip was made to be very stress free and relaxed. Dr Hasan Dutgulu was very professional and knew exactly what I wanted. Highly recommended!
I flew from the UK to Istanbul for a Rhinoplasty surgery with Dr Hasan Duygulu whom I initially found on Instagram from re-searching doctors. The process from start to finish was very well executed from organising the surgery, liaising with the Drs' assistant, my arrival in Istanbul etc. I couldn't fault to process one bit and there was always someone available to answer any query or question during the several months leading up to the surgery and the weeks after. During my consultation with the Dr., he was very considerate and understanding of my desire to keep my nose natural and any modifications to remain subtle, and to steer away from the 'barbie nose' which is commonly offered in Turkey, and he created several mock-ups of my nose during the consultation where I then chose the one I wanted. The surgery itself went really well, the hospital was very clean and modern and you are provided with your own room to recover in. The pain was minimal but there was swelling which is to be expected with a Rhinoplasty. I'm now back home in the UK, 2 weeks since the operation and I'm really happy with how my new nose is shaping out to be! I have still swelling in some areas but very happy.
Facelift What Our Patients Think?
I was nervous since it was my first surgery ever, but the doctor and staff made me feel so comfortable and the process was so smooth! Love my result and new nose so much it's exactly what I wanted and so grateful for everything.
I highly recommend Doctor Hasan and his team! Surgery went great, his team is taking a good care of you from the moment you arrive to Istanbul 🙂 When it comes to outcome, he had vision of fixing the nose but keeping it natural and according to rest of the face.
This should be a double review for Dr Hasan Duygulu. Last spring he performed an aesthetic surgery for my friend and last week he performed a full face lift surgery for me.
I'm 2 months post op I traveled from NYC to Istanbul and I'm so happy with my results. I especially want to thank Tina and Ismihan for being so amazing and being there every step of the way. Amazing doctor amazing results
I came from Scotland and had rhinoplasty 3 months ago and I couldn't be happier with my results. The whole trip was made to be very stress free and relaxed. Dr Hasan Dutgulu was very professional and knew exactly what I wanted. Highly recommended!
Hello, how can I help you?
FAQ About Rhinoplasty Turkey