It is definitely possible to say that eye aesthetic surgery is one of the most favorite beauty methods of everyone from 18 to 70! Especially celebrities often resort to blepharoplasty to feel younger and support their beauty and popularity. Sometimes the aesthetics made by celebrities become the fashion of the day. We can say that Bella Hadid's eye aesthetics is the biggest example of this. In this week's article, we have listed the celebrities who had blepharoplasty for you. Let's see which celebrity rejuvenated himself with blepharoplasty surgery?
Who are the Celebrities Who Have Blepharoplasty?
Celebrities; Regardless of whether they are men or women, they often have aesthetics to stay at the top of their careers. blepharoplasty, which is the method that best covers the signs of aging, is almost the savior of celebrities! Eye aesthetics continues to maintain its place among the first beauty methods that celebrities apply when they start to become famous and when they start to age. You will be able to access the photos of celebrities before and after blepharoplasty and information about their aesthetics from the rest of the article.
Before and After Photos of Celebrities Who Underwent Blepharoplasty
Jennifer Lawrence
Hunger Games star Jennifer Lawrence is among the celebrities who have aesthetics. Blepharoplasty surgery appears as one of Jennifer Lawrence's beauty secrets. We can say that Lawrence had aesthetics for bigger and more vibrant eyes. Looking carefully at the photos, it is possible to observe that Jennifer's under-eye bags have also decreased.
Kendall Jenner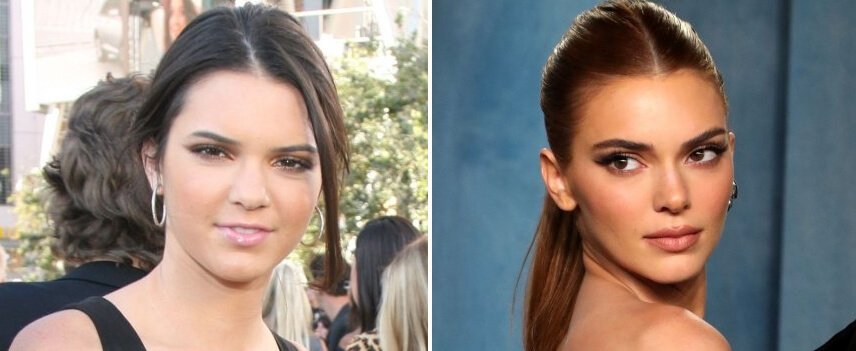 Are you curious about celebrities who have upper eyelid aesthetic surgery? Here she is; Kendall Jenner! The famous model had eye aesthetic surgery for a more lifted look at a young age. Kendall, who maintains her popularity with her modeling and TV show, is among the most talked about celebrities with her aesthetics.
Tom Cruise
In addition to his talent, he is scorching with his handsomeness; Did you know that Tom Cruise had eye aesthetics? Defying the years, Cruise had blepharoplasty to feel better and minimize the signs of aging. The famous actor said goodbye to under-eye bags with eye aesthetics.
Blake Lively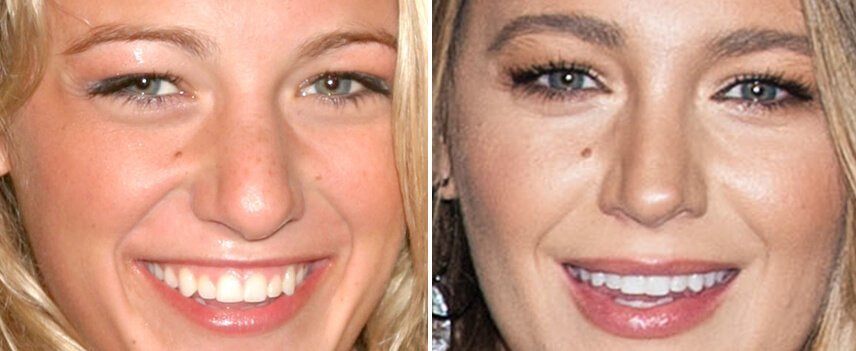 Blake Lively, who is engraved in our memories with the character of Serena, supports her magnificent beauty with plastic surgery. Blake is among the celebrities who have improved their upper eyelids with aesthetics. The professionalism in Lively's aesthetics is definitely evident in her photos. We can say that blepharoplasty are processed with fine workmanship.
Al Pacino
One of the 20th century's most famous producers, Al Pacino looks quite young despite being 83 years old. Pacino's under-eye bags got bigger and bigger and like everyone else, he found the solution in eye aesthetic surgery. Al Pacino got rid of the bags under the eyes and wrinkles around the eyes with blepharoplasty.
Paris Hilton
American socialite Paris Hilton is one of the popular models of the time. Hilton is among the models who had eye aesthetic surgery to preserve her sexiness and make her gaze more attractive. No matter how much she denies eye aesthetics, it is possible to see the details of aesthetics from the model's changes over time.
Taylor Swift
Taylor Swift, who has 12 Grammy awards, attracts the attention of the media with her beauty as much as her success. According to the news, it is rumored that Taylor is among the celebrities who have eye aesthetics. The famous artist has achieved a more prominent and impressive appearance with blepharoplasty. We can also say that her eyes are bigger and lifted after aesthetics.
Bella Hadid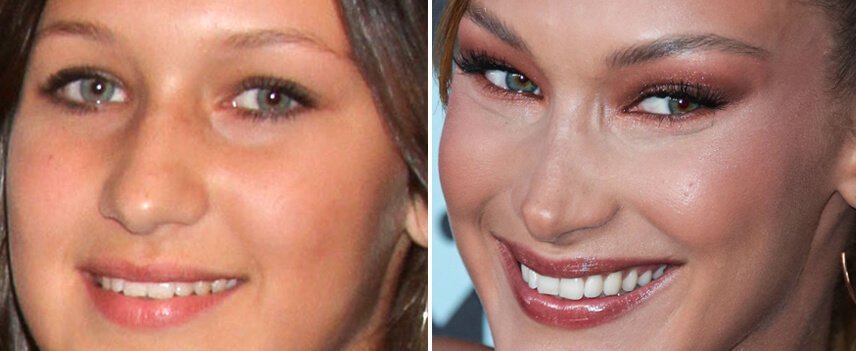 The name that created a new trend in eye aesthetics; Bella Hadid! Bella's eyes have also pioneered a new aesthetic trend. Everyone who wants to have sharp and sexy looks like the famous model has bella eyes aesthetics. If you also want to have Bella's eyes; You can find detailed information about Turkey bella eyes aesthetics in our blog post.
If you want to add beauty to your beauty like celebrities and eliminate the signs of aging; you should make an appointment with the best eye aesthetics in Turkey. You can review our Blepharoplasty in Turkey and Fox Eyes Surgery Turkey service pages to get an idea about the most suitable treatment method for you. It is very easy to contact us via the form!
Frequently Asked Questions